About LeRoy Diener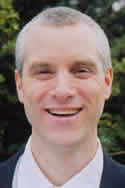 LeRoy is the analytical and strategic genius behind this eCurrency initiative. He possesses an exceptional ability to quickly generate an intimate understanding of complex systems. He can also retain and synthesize large quantities of data from various fields into cohesive new models or systems.
His passions include spirituality, mathematics, athletics and linguistics. As an internet technologist, he uses the power of computers extensively in his endeavors.
LeRoy is the CEO of Business Systems Automated. He has a strong background in strategies for investing, marketing and business management. He has reviewed a lot of business opportunity and investment programs.
During a 90-day period Apr-Jun 2005, he logged a CONSISTENT gain with a cumulative 50% gain on his eCurrency investment.
LeRoy enjoys helping others. Thus, his mission is to to help others enjoy profiting from their investments.
To inquire about his public speaking or consulting services, send an email to leroy@eCurrency.TV

About Russell Wright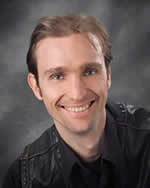 Russell has written business opportunity reviews for over 5 years and is a founding member of Business Systems Automated. Before entering into the search engine industry Russell acquired over ten years of television advertising, sales and marketing experience. His television experience includes editing and producing several well known infomercials and bringing them to market inside the United States. He has consulted with fortune 1000 companies including Corporate Express, TV media creative and Gaiam Inc. Russell went online in 1999, recognizing the Internet as new global marketing medium. In 2002 he immersed himself in the study of online marketing and formalized his education as a search engine analyst in 2003. During the "affiliate marketing craze" he studied directly with "affiliate celebrities such as Tony Seruga, Robert Kiyosaki, Matt Gagnon, Tim Altvater, CB Schottland, and many others.
Russell is a keynote speaker on search engine optimization, internet marketing, and web portals. To determine his availability as a speaker for your event, contact us.